Working with your Customs broker and CARM
The timing of the three releases of the new CBSA Assessment and Revenue Management (CARM) initiative are changing due to COVID-19. Please refer to our CARM webpages and to CBSA's pages for the most current information.
One of the main changes as a result of this new program is how importers will work with their Customs brokers.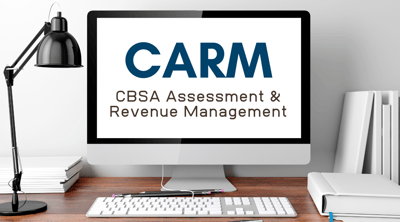 Right now, Customs brokers do much of their work independently, serving importers to ensure efficient clearance of goods at the border. With CARM, the assumptions and dynamics of the importer-broker relationship change.
For Release 0 and Release 1, there is no change to any of the CBSA's processes—so there's no change to how you're working with your broker. In these first phases the CBSA is moving their current accounting system to the new cloud-based platform and launching the CARM Client Portal (CCP) basic functions.
Register and revise your process
Release 1 was launched on May 25, 2021. In this phase, CBSA's introduction of the new CCP platform marks the need for importer preparation internally and with your broker.
In this phase, importers will need to:
Register on the new CARM Client Portal (CCP)
Get familiar with the payment and bonding system
Revise your payable processes to meet the new requirements
These changes must happen before Release 2, scheduled for Spring 2022. The main thrust of your efforts at this time is to get your processes in place around these key changes. This will take time. And it needs to happen by the time Release 2 comes out—if it doesn't, you may not be able to import into Canada.
So how does CARM impact how you'll work with your broker?
Security bonding
Importers will need to have their own financial security (surety bond) in place for Release Prior to Payment privileges prior to CARM going fully live, potentially in mid 2022.
We've written about this process in detail and advise you to get your bond in place as early as possible.
Payables
Currently, your broker manages your CBSA balances, statements and payments to CBSA.
With CARM, this responsibility transitions to the importer. So, you'll either need to: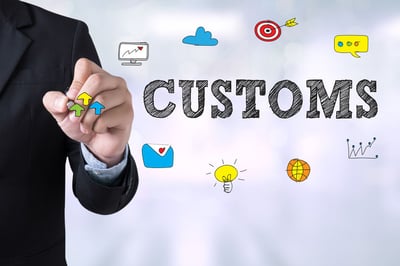 Adjust internal processes and resources to bring this in house, or
Give your broker portal access to continue to manage them for you.
Your broker/s may or may not offer this as an additional service, so be sure to start these clarifying conversations well in advance. Please note that if you give your broker access to manage your daily notices and statements of account, you will still need to make your month end payments electronically directly to CBSA.
Customs rulings
The CCP features the ability to file customs rulings electronically.
You'll need to consider in advance whether you want to handle rulings yourself or give your customs broker access to the portal to do it for you.
Duties and Taxes Calculator
Release 1 CCP features a duties and taxes calculator to help estimate what the rates would be on products coming in. However, tariff classification requires technical expertise, tool or not.
Getting tariff classification wrong will cost you money in compliance penalties. Classification should be done by highly trained professionals.
If you want to move this process internally, you may need training from your broker, or decide to leave that to them as part of the normal customs entry process.
Please note that classifications found using the CBSA tool are not considered binding on the Agency.
Revising internal processes
CARM places much of the account management process back on the importer's shoulders.
So, much of your preparation will be in analyzing your current processes and making critical decisions about how you'll manage your day-to-day CBSA account.
If you handle it yourself:
You will need training. Your broker can potentially provide this training, but the question is: Is learning these processes core to your business? Do you want that knowledge internally? If so, it's worth it to get trained or recruit.
If you delegate to your broker:
Your broker will require specific access and permissions. Talk through the entire process with your internal teams and your broker. Decide which processes to delegate to your broker, and get clear on changes that need to be made in your internal processes.
What should you do now?
In preparation for CARM Release 2, 280-300,000 importers and trade chain partners will all need to be registered in the CCP. Obtaining surety bonds will likely take 3-6 weeks to process. These steps should be handled early.
Between now and CARM's full launch in 2022? Think about it. Talk to your broker. Work through the processes and potential issues. Work through the process release by release and take your time—don't leave it to the last minute.
Our Customs team here at Cole is ready to help.
Explaining CARM. It's what we do.
More of our CARM series: