How can I ensure my broker and carrier are working together?
If you want to have problem-free border crossing of your goods, then you will want to ensure there is good three-way communication between you - the importer,
your broker
, and your carrier. As the importer, you can facilitate a working relationship that benefits you and your company.
By having a good working relationship and open communication with your broker and your carrier, you can avoid many issues with importing and exporting your goods.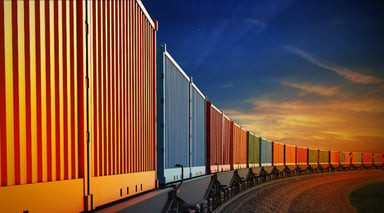 The benefits to your company are numerous:
Quicker border clearance

Compliant customs entries
No penalties on shipments
Goods delivered on time
Streamlined costs
Have you ever gotten that dreaded phone call saying, "Your shipment is held up at the border"? You end up extremely frustrated as you deal with Customs audits and penalty fees, as well as time lost by having your product delivered late and increased carrier costs for the wait time. These are setbacks that your company does not need and are avoidable.
Don't leave anything to chance. You must facilitate the connection between the carrier and the broker. It is likely that you, as the importer, chose both of them, which makes you the natural connection. You have to take responsibility for making sure the two work together on your shipment.
So how exactly can you be sure your broker and carrier are working together? Here are six tips to ensure all parties involved in importing and exporting your goods are communicating in the most efficient way possible:
Establish relationships
You need to get to know your broker and your carrier. They should be more than just a name to you. They are your partners in shipping.
Establish a protocol for every shipment
By having a protocol, your company can ensure that nothing is missed. Routines help keep things organized. If you check everything before it ships, you will decrease the questions and delays that could happen later in the shipping process.
Ensure that necessary instructions are provided by the shipper to the carrier
The carrier needs all documentation for your shipment, including a direct contact person at your brokerage firm. If the carrier has questions about the shipment, the carrier needs to be able to contact your broker directly, which will help things run smoothly.
Send pre-alerts to your broker with direct contact information for your carrier
The same thing as tip #3, but vice versa. If your broker has any questions about the shipment, then they need to be able to contact your carrier directly and get answers quickly
Provide all information upfront
Keeping documentation and other details in order for international shipping is difficult enough. So minimize last minute communications in order to decrease Customs delays.
Find a logistics partner that offers both brokerage and freight forwarding
Not all customs brokers have a freight forwarding department, and not all forwarders have a customs brokerage department. Find one that does and this will make the flow of documentation and information between the parties easier.
Let us keep your business on the move.
Contact us
today for more information on our full logistic services or to request assistance for your next shipment.
Logistics. It's what we do.
Information provided by: Freight Dept. - Cole International