CARM Simplified: account balances and reconciling your SOA
The CBSA Assessment and Revenue Management (CARM) program is expected to move into Release 2 (R2) in 2023. This post is designed to help you get a handle on your account balance and how to settle outstanding balances in preparation for R2.
In last week's post we went over what your CARM account will look like, who is responsible to pay what to whom, how payments are currently accepted in R1 and what changes to expect in R2.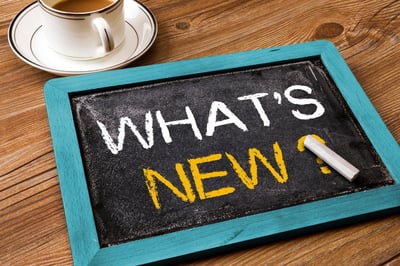 This week, we'll look at the balances in your account, particularly outstanding balances and how to reconcile them. Let's dive in.
Stay on top of your balance
As you learned in our previous post, the Account Receivable Ledger (ARL) is the accounting platform used by the CBSA to post transactions to your import account, operating on a monthly cycle and showing payable or credit balances on your Statement of Account (SOA).
The biggest thing to keep in mind with CARM's next full deployment (R2) is that as an importer, you are responsible for paying balances owing on your account. Your customs broker will not be responsible for the payment of your import transactions or other balances. However, if willing and authorized to do so, your customs broker can make a payment on your behalf. In that case, they'll need specific agreements and CCP access in place.
Knowing that CARM introduces a new layer of responsibility to your life as an importer, reviewing and preparing for the new billing cycle coming under R2 is essential. One good habit to start as you approach R2 is checking your SOA monthly so you are aware of importer-owed amounts, as well as ensuring payments have been applied correctly.
Keep in mind, payment due dates in R2 will change and will be calculated using weekdays, not business days. In this scenario, weekdays are defined as Monday to Friday and include holidays. Payment due dates will be 10 weekdays after the 17th of the calendar month. This means that a payment due date may occasionally fall on a statutory holiday. Planning ahead here will be extremely important in order to avoid any negative impacts on your CBSA account.
What's changing in R2?
In CARM R2, broker-owed balances go away, and all import duties and taxes are shown as payable by the importer. The transition to an account-based clearing process means all payments, regardless of who made the transaction or payment (importer or broker), will be applied to the oldest balances first. (Keep in mind that if you are considering payments through a broker, they should be diligently managed in order to avoid creating confusion with your CBSA account.)
Release 2 will also reveal a new, harmonized billing cycle and a shift in payment due dates. These changes are intended to make the management of accounts payable for importers simpler, while also streamlining revenue management for the CBSA.
An extended interest-free correction period will also be introduced with R2 for new import entries in the current billing cycle. You will be able to view your transaction history and balances in the CARM Client Portal (CCP), including corrections posted after the SOA was generated (but prior to the payment due date). Corrections will not change a transaction's due date, and their postings must be monitored.
It is recommended that you review your monthly balance for changes, especially if they are posted between the SOA and the payment due date. Any corrections should be carefully considered and can be managed with the help of your broker.
What about outstanding balances?
Even though we are moving to CARM R2, any trail of outstanding balances you may have with the CBSA will linger.
Outstanding balances not only accumulate interest, but they can also interfere with obtaining your financial security in CARM and could ultimately affect your import ability. This is another reason why reconciling your SOA (and doing so before R2) is essential.
Before we look at reconciling the SOA, though, it is helpful to understand there are many reasons an importer might have an outstanding balance with the CBSA. Some of these will be related to general issues with the ARL program, multiple clearing rule changes over the years, inconsistent directions, or incorrect payment or adjustment activities, to name a few.
In some cases, you may have outstanding credits available for use on your account. These credits result from duty refunds, payments or other adjustments. Payment credits can be directed to clear the balances they were intended for, and additional credit can be applied to debt on your account, or towards your monthly balances. Additional credit can also be disbursed if your account is in a non-debt situation but may need to be requested. While currently in R1 any credit off-setting options and allocation must be done directly via the CBSA, in R2 the CCP will provide these options.
Let's get reconciling your SOA!
CARM R2 is coming, whether you are prepared or not. Ensuring your account status is healthy and setting up a CARM management program are extremely important as you head into the next round of CARM changes. CBSA account issues could occur due to various scenarios. The good news is your customs broker has been working with the ARL and importer account reconciliations since CARM's inception and are available to help if you need it.
If you find yourself with an outstanding balance or otherwise in need of reconciling your SOA with the CBSA via CARM R1, here are the steps to take:
Contact your broker for assistance in resolution right away.

Register in the CCP

,

delegate access to your broker

and maintain ongoing communication with your broker about any items to settle in your account.

Register to receive the Daily Notice and Statement of Account from the CBSA.

Clear up overdue balances as they can interrupt your imports and

security

for CARM.

Check your broker and importer SOA balances, with attention to:
Unused credits

Overdue balances

CBSA adjustments
Pay your importer balances to the CBSA by the due date.
Develop a strong payables and recording process for CBSA payments.
CARM together
Cole International offers account management and services for importer accounts designed to help our customers transition seamlessly into CARM.
Even so, the help of a quality customs broker will only get you so far. As the importer, the biggest new change CARM brings is an upping of your responsibilities, specifically where payment of duty and tax are concerned, so the more prepared you are, the more success you'll have. Contact us today to learn more about how we can help you prepare for CARM.
CARM. It's what we do.