5 factors impacting your freight costs right now
One of the biggest impacts of this "pandemic year" has been fluctuation (and frustration) in transportation pricing. With freight representing up to 50% of your logistics cost and 10-20% of your retail price, your transportation expenditures are a big part of your bottom line.
Part of what's impacting pricing is the ongoing container shortage happening worldwide. Read more about that situation here.
Here are five factors affecting your freight costs today: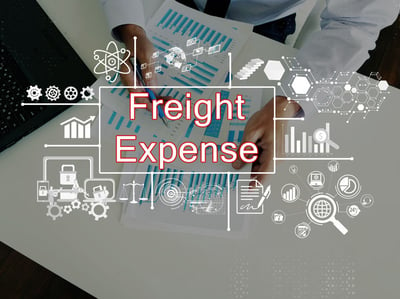 1. Market characteristics
Features of your specific market may be impacting your freight costs. These factors include:
How much competition you've got.
How far your product needs to travel to get to market
Which government regulations you're subject to, such as dangerous goods requirements, over-dimensional restrictions, or weight limitations
Traffic imbalances like backflow or redundant supplier shipments or locations
Differences in shipping costs across the four seasons
Whether your goods are traveling in-country or internationally
Market conditions are tough to change or control. While it's good to have awareness of these factors, they don't offer much flexibility on your transportation costs.
2. Product characteristics
The physical features of your product impact freight cost in a number of ways:
Bulky items and low-density projects tend to cost more to transport per pound. Things like furniture may not weigh a lot, but their weight-to-volume ratio is high.
Stowability means how well your product fills the available space in the container. Think: a container filled with grain vs. a container with a car in it.
Ease of handling is another important factor. The easiest products are uniform in size, secured to the pallet, with pallets well-wrapped and stacked.
Look into whether you need cargo insurance on top of the basic legal liability of your carrier. Read more about cargo insurance here.
3. Volume and frequency
Higher volume and frequency makes carriers happy, which often translates to better rates for shippers.
Higher volume offers shippers:
Leverage on their rates
Lower pick up and drop off costs
Carriers like higher volume because it increases their revenue and offers them volume commitments or guarantees to better plan their vehicles/containers.
Higher frequency shipments offer shippers rate leverage and carriers are better able to plan and improve performance. Carriers also see improved labour and equipment usage.
4. Surcharges and special requirements
Special requirements can impact your costs. The more requirements a shipper has, the higher your rate tends to be. Special requirements include:
Appointments
Inside deliveries
Power tailgates
Product assembly
Crane charges
Palletization or sorting
Private residence or non-industrial delivery locations
Storing
Another thing to watch out for is surcharges. Surcharges may relate to:
Cost of fuel
Sudden changes in currency conversions
Security
5. Consolidation
We've written before about consolidation and cross-docking, but for this post we'd like to emphasize consolidation. A importer's willingness to wait and consolidate with additional upcoming orders they have—or to consolidate with other shippers' goods destined to the same region—can definitely have an impact on costs.
We're very aware of the volatile nature of shipping costs, especially during this unprecedented time. Please reach out to our Freight team to learn more about managing your freight costs. Also, stay tuned to our blog for an upcoming freight snapshot on current conditions.
Keeping you in the loop. It's what we do.