Explainer: Understanding the CBP Penalties Program (U.S. Customs)
At Cole International, we believe that the more you know, the better your goods will go. Our Explainer posts provide valuable information you should know before you make your next move.
We understand that the logistics industry involves complex processes, regulations, and definitions that can be overwhelming to navigate. Cole's Explainer series breaks down key concepts into bite-size knowledge that's easy to consume.
In this Explainer, we'll examine the penalties program of the U.S. Customs and Border Protection agency and the fines they issue for violations.
Monetary fines are most commonly used to enforce compliance with import laws around the world. In Canada, this is regulated by the Canada Border Service Agency's Administrative Monetary Penalty System and in the U.S. by the U.S. Customs and Border Protection (CBP) Penalties Program.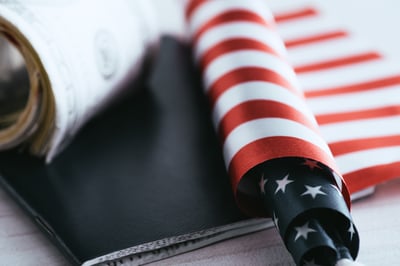 The CBP Penalties Program is an important tool for compliance with the CBP. The goal of the Penalties Program is to ensure that penalties are effective in deterring noncompliance. If you violate the rules of the CBP, you can face a variety of consequences, ranging from fines to jail time.
What types of fines does the
CBP Penalties Program

issue to importers?

U.S. Customs has the authority to issue a variety of penalties. Fines are the most common type of punishment that importers face for noncompliance. Minor violations, such as failure to submit required documents or filing inaccurate paperwork, typically result in smaller fines. Severe violations could result in fines as high as $50,000.

Common reasons for penalties include:
Failing to properly declare goods
Failing to pay the correct duties or taxes
Smuggling illegal or undeclared goods into the U.S.
Using false documents or incorrect information when declaring goods
Engaging in illegal activities such as money laundering or fraud

Untimely or late submissions of electronic information
If you have been penalized by the CBP, you may be eligible to file for an appeal of the decision. The Office of Regulations and Rulings (ORR) within the CBP manages the appeals process. After submitting an appeal, the ORR reviews your case and determines whether or not the penalty should be reversed. If your appeal is successful, the CBP will rescind the penalty and any associated fines.
Avoid the most common CBP violations
Freight companies deal with a complex set of rules and requirements imposed by government organizations. Businesses that move cargo across borders deal with multiple sets of rules, including provincial, state, and federal regulations.
Companies can prevent some of the most common CBP violations by:
ensuring that all paperwork is accurate, complete and properly filed in a timely manner;
paying all applicable duties and taxes before attempting to import goods into the U.S.;
staying aware of any restrictions or quotas for the goods imported;
verifying that you have all necessary documents for each shipment, prior to its arrival in the U.S.;
monitoring your shipments to ensure they arrive at their destination on time;
making sure you have the necessary licenses, permits or required certifications;
familiarizing yourself with all relevant U.S. customs regulations and recent updates.
The more you know!
We invite you to continue growing your knowledge base by exploring our earlier Explainer posts:
Explainer: Filling out your Cole Proforma Invoice (U.S. Customs)
Explainer: What is the difference between a refund and a drawback?
Explainer: Container shortage and price increases for ocean cargo
At Cole International, we don't just help keep your goods moving. We believe education is key to your success. After all, the more you know, the more you ensure your goods get where they need to go. We've been in the customs brokerage business for over half a century. When you're ready to ship, we're ready to help.