On April 1, 2019, increased penalty fees for 22 of the 152 AMPS contraventions were announced. Why? The Auditor General of Canada criticized the CBSA's penalties for being too low to improve compliance with trade programs. The new stiffer fines are intended to keep commercial clients walking the straight and narrow.
Let's walk through the system and the changes to make sure you're up to speed.
What is AMPS?
The Administrative Monetary Penalty System (
AMPS
) is a list of contraventions and monetary penalty fees used by the Canada Border Services Agency (
CBSA
) to deter commercial clients from bending trade and border legislation. Commercial clients who need to comply include importers, exporters, brokers, warehouse and duty free shop operators, carriers, freight forwarders or their representatives.
Most common penalties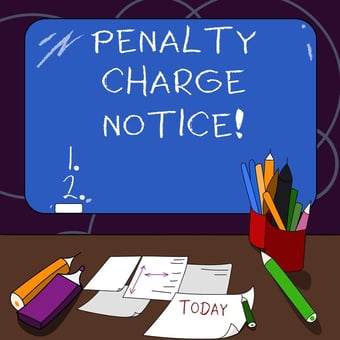 The most common examples of non-compliance that result in AMPS penalties are:
failure to pay duties;
failure to provide required information to the CBSA;
unauthorized removal of goods from a warehouse;
direct delivery of goods prior to release from CBSA control;
failure to report goods to the CBSA;
and failure to self-correct an incorrect declaration.
Fee increase
As of April 1, 22 of the 152 AMPS contraventions have higher penalty fees. The new penalty structure requires clients to pay higher penalty amounts for repeat incidences of the same contravention. These 22 contraventions are related to commercial trade and affect non-compliant importers only.
For example, if an importer or owner of some goods didn't provide proof of origin when requested, the fine was previously $150 for a first offense. As of April 1, the fee has gone up to $500 for the first incidence, $750 for the second, and $1,500 for the third and any subsequent.
If you received an AMPS penalty in the past, the CBSA will reset you to the first level of penalty fees for any offences that occur on or after April 1, 2019. Meaning: you won't be subject to the fees for repeat incidences and can start with a clean slate.
We have the knowledge and experience you need. Our team at Cole is well-versed not only in AMPS, but how to avoid penalties in the first place.
Email our Consulting department
to discuss your trade strategy in a tighter compliance environment.
Keeping you in the loop. It's what we do.
Information provided by: CDN Customs Consulting Dept. - Cole International