Considering nearshoring? Here's what you need to know.
If your supply chain operations have been impacted over the past two and a half years, you may be contemplating shifting your operations to nearshoring. But is this the right step for your company?
Nearshoring: what's old is new again
How we manufacture and ship our freight around the world has been evolving for decades. The shipping container, one of the most impactful technologies affecting supply chain, was invented in 1956, (back when Cole McCubbin, before being renamed as Cole International, was offering customs brokerage). Before then, most industries were commonly using nearshoring strategies.
As the shipping container gained popularity, and lower manufacturing costs were to be found overseas, many industries started offshoring many parts of their supply chain operations.
While most supply chain and manufacturing operations since the 1980s have remained centred around offshoring, every once in a while there is a renewed interest in nearshoring.
Now is one of those moments. If you are like many of our customers, the past two and a half years has left everything up for review when it comes to best practices for your company's supply chain. The pandemic and inflation have both impacted the way we do business and even boosted the argument against offshoring.
Because of this, it's possible we may start to see more industries move to nearshoring practices.
If you are considering shifting to a nearshoring approach, keep in mind this is a significant decision. It is important to understand the implications, advantages and disadvantages inherent in the practice. Like anything, it is a decision that requires time, patience and due diligence. Like any significant change in your operations, shifting to nearshoring your operations will take time before revealing any noticeable impacts.
Let's take a closer look at what nearshoring is, as well as its advantages and disadvantages.
What is nearshoring?
In simple terms, nearshoring means keeping your manufacturing and production close to your product's destination. For instance, if your company is based in Alberta but your product primarily ships to the Maritimes, you manufacture your product in a Maritime province.
While on a multi-industry level we are not seeing any broad shifts to nearshoring just yet, based on what we've experienced over the last two and a half years, particularly when it comes to supply chain challenges, it's possible that certain markets will start to consider changing their shipping patterns.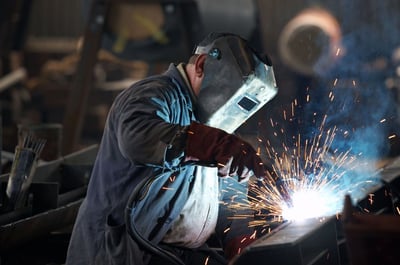 For some industries, such as the retail space, nearshoring makes an attractive option as it allows them to monitor the quality of goods while ensuring the product reaches customers in a timely way.
For companies in other industries, the exposure to supply chain interruptions caused by container shortages and other similar disruptions is enough to motivate them to take a closer look at nearshoring as a preventive measure going forward.
What are the potential implications of nearshoring?
Any shift in operations yields new possibilities. For some industries, nearshoring significantly impacts their margins. For others, nearshoring may perceivably add cost but yield benefits in other areas.
If your company is considering shifting to nearshoring, the most important thing to consider is the way this will affect the landed cost of your product. With nearshoring, there is the distinct possibility that the landed cost will change, and likely increase, which can then impact your other costs.
What are the advantages of nearshoring?
There are several advantages to adopting a nearshoring practice, including but not limited to:
Shorter transits (meaning, your product is received in less time)

Ability to operate within the same time zones (or closer time zones)

Getting your product to market faster

Proximity to the manufacturer allows for more frequent trips and faster responses

Greater stability in trade partners
Are there any disadvantages to nearshoring?
While there certainly are advantages to nearshoring, as with most things, there are also possible disadvantages.
Some of the potential disadvantages of nearshoring include:
Could be costlier

Could impact your product line (i.e. lead to having fewer product options)

Risk of not getting the right partner/ manufacturer

Potential for labour/ staffing issues

Lower proficiency or quality (as offshore suppliers may have more specialty)
What can we expect if nearshoring takes hold widely?
As with any market, if nearshoring does become popular, the supply chain could be impacted by the decrease in international shipping demand. If this happens, supply will go up. This will then ripple out to the various service providers, who would have to adjust their schedules, pricing, and more to offset this change.
Cole adapts to your needs
At Cole, we adapt to how your company works. If you make a change in your supply chain operations, we are here to support you by providing the best viable guidance and solutions for that change.
With half a century of international shipping and freight experience, we are your full-service freight partner. Contact us today to learn how we can streamline your shipping operations.
keeping you in the loop. It's what we do.