CARM R2 is coming! Are you ready?
Whether you are prepared or not, the second release of the CBSA Accounting and Revenue Management program, aka CARM R2, is rapidly approaching. This post shares everything you need to know to get ready. The biggest takeaway? Don't delay! The time to get your CARM ducks in a row is now.
We've been CARM-ing on strong for nearly two years now, keeping you up to date with everything you need to know as you need to know it. Now, with R2 in our sights – scheduled for October, 2023 – it's go-time.
While we are prepared and standing by to help you, as importers, there is still much for you and your company to do on your own, such as: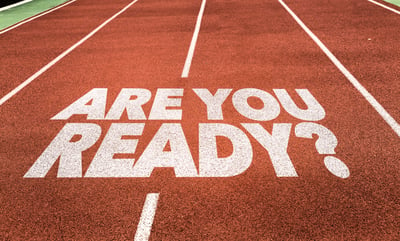 Registering in the CARM Client Portal (CCP)

Setting up your payment processes

Delegating access
To support you as you prepare for R2, we've gathered our most informative posts on the topic, all of which were created to explain the process and get you ready to transition to this new system.
Between our blog and our dedicated CARM page, we're working hard to make sure you have all the information you need to be ready for R2.
Totally unprepared? Start here
If you are absolutely starting from scratch with CARM, begin with the following overview of everything you need to know with CARM:
CARM Simplified: what does CARM mean for me?
One step at a time
After you have laid the groundwork by reading the posts above, now visit our CARM Simplified series. This series of posts walks you step-by-step through everything you need to do to be ready for R2:
CARM Simplified: registering in the CARM client portal
CARM Simplified: CARM import bonds
CARM Simplified: get to know your import account
CARM Simplified: account balances and reconciling your SOA
Join the CARM-unity
Finally, as we head towards R2, both the CBSA and the Canadian Society of Customs Brokers (CSCB) are offering webinars to help you get up to speed with CARM. Our last CARM post of 2022 shared registration details for upcoming webinars:
Registered in CARM yet? Here's what you need to know now
We're here for you
At Cole International, we will continue offering account assistance to all our importer customers registered in CARM. Our brokers are here to help:
Ensure you understand your CBSA account activities visible in your CARM Client Portal (CCP)

Distinguish between importer versus broker balances (note: broker balances will go away in CARM)

Discern what to pay the CBSA, and what your broker is paying the CBSA

Alert you to when payments should be made and when they will clear the balance

Show you where to access the information you need

Assist with outstanding credits and balances

Keep you up to date on the CBSA broker and process rules. Visit here for the most relevant updates regarding importer accounts.
Confused by changing rules and requirements? An experienced customs broker can handle the details and make the import process easier.
CARM. It's what we do.