CARM: Cole's latest updates for importers
CARM Release 1 has rolled out and importers and customs brokers alike have begun to register and use the CARM Client Portal (CCP).
As with any new system, there has been some frustration. As the information and processes change, we want to help our readers navigate these changes.
Keeping up-to-date with CARM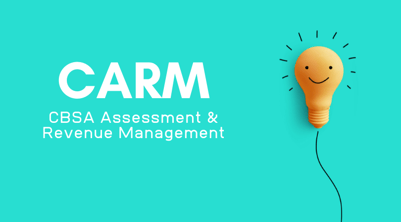 For the latest CARM updates and information, please refer to our CARM-specific web pages here.
CBSA is offering a series of onboarding webinars (in both French and English) to help importers understand how to work within the CARM Client Portal. They are also offering several bilingual open-mic question sessions. Registration links are available on our site.
CBSA has also updated its Business Registration Information Sheet. Download the most recent copy here:
Our step-by-step guide to CARM
In addition to keeping importers updated on the latest CARM information, we've updated our step-by-step instructions on what steps importers should take to ensure they are prepared and well-versed in the new CARM processes and requirements.
Detailed information on each of these steps is available here:
CARM—What steps should importers take?
In brief, here is the step-by-step process importers should undertake to ensure they are ready for the transition to CARM:
Step 1: Secure a surety bond (Customs Bond)
One of the major changes CARM introduces is that you can no longer rely on your customs broker's financial security for release prior to payment (RPP).
Step 2: Review your payables process
CBSA has very specific guidelines for when payments must be made. On-time payment is critical under this new system.

In most cases, the payment terms/timelines you currently have in place with your customs broker will not be the same as the required CBSA timelines.
Step 3: Register your business in the CCP
The CCP is now available for importers to register their business. Cole continues to monitor CBSA's program updates and is developing procedures to assist you with the smoothest transition possible.
Step 4: Decide how your business will manage your service providers
CBSA will require importers to confirm which customs broker(s) their company uses, and this could include any couriers.
Step 5: Stay informed
Information and best-practice procedures for this brand-new system are in flux. Staying informed of the changes will help you navigate this transition process.
Cole is ready to help. If you have further questions, please do not hesitate to contact your local account manager or EMAIL US today.
Require a customs bond? CLICK HERE to submit a request and one of our CARM representatives will contact you directly.
CARM. It's what we do.