What is CARM?
The CBSA's Customs Assessment and Revenue Management (CARM) project is a multi-year initiative that will transform the collection of tax and duty for goods imported into Canada.
Through CARM, the Canada Border Services Agency (CBSA) will also introduce a new suite of online tools to help streamline the process of importing commercial goods into Canada.
We've created a new CARM section to our website. The information is being updated all the time.
Read more about the basic features of CARM's Client Portal (CCP).
What are the timelines?
CARM is being rolled out in three releases. Read about these releases and each of their features.
Release 0 is the current release and is ongoing as CBSA transitions their current accounting system to a cloud-based platform. These changes are internal and should not impact importers at all.
Release 1 will go live in early 2021. The main event of this release is the CCP (CARM Client Portal) going live. Read more about the features of this release.
Release 2 is slated for later in 2021.
Please note, these timelines have been changing due to COVID-19, so check back with our CARM pages and register for updates.
How does it impact me?
The biggest change for importers is that CARM requires you to manage and oversee some tasks your customs broker may currently handle. CARM does include delegation to your customs broker, however some things need to be handled by your internal operations.
Read more about how CARM impacts importers.
Under CARM, importers will be responsible for:
Purchasing a surety bond to indemnify CBSA relating to the payment of duty and taxes to CBSA
Paying CBSA directly for duties, taxes, and fees
Managing their own statements, account balances, discrepancies, and payments through the portal
Importers will have the ability to assign/delegate some or all of these functions to their customs brokers or other service providers. However, payment may need to be handled by your internal operations and you will still need to proactively monitor and manage the delegation of those authorities.
How should I prepare?
Here is a step-by-step process to ensure you are prepared for CARM.
The main thing to do right now to prepare is to:
Get your surety bond in place now. We've written in detail about how to make that happen.
Start the conversations internally and with your customs broker about adapting your systems to accommodate the new requirements from CARM
Learn more about how to work with your customs broker under CARM.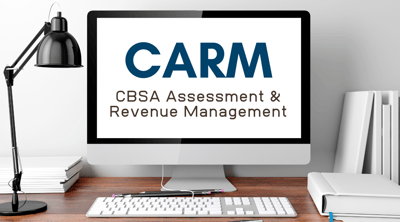 Release 1 (early 2021) is the beginning of changes in how you will likely work with your broker and how you'll work internally.
Once the new online CARM Client Portal (CCP) is activated, importers will need to:
Register on the new system
Get familiar with the payment and bonding system
Revise your payable processes to meet the new requirements
These changes must happen before Release 2 (late 2021).
Our Customs team is very current on CARM and the information CBSA has releases thus far about the project. We are ready to help you prepare. Check out our new CARM webpages, register for updates, and contact our Customs specialists today.
Explaining CARM. It's what we do.
More of our CARM series:
CARM features and release updates