Why work with a logistics partner: a case study
We've written before about the more tangible distinctions between a custom broker, a freight forwarder, and a full-service logistics provider. But beyond the tangibles, what goes into choosing a logistics partner and how do you know you're choosing the right one?
Recently, we were able to sit down with a company shifting from an in-house logistics professional to third-party logistics (3PL). Their insights shed some light on why companies choose to outsource their logistics—and reveal the critical importance of human connection with a service provider.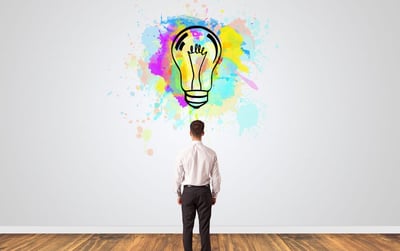 Because they'd had an in-house logistics expert, they knew exactly what to look for in a logistics partner. While they were nervous about losing the depth of internal knowledge (which felt irreplaceable), they quickly felt comfort with their third-party choice.
Human connection and rapport
Why? Their new logistics partner took the time to make a deep human connection with them. They had great rapport, and had learned enough about their company to intimately understand where their common ground lay. They took the time to meet with the company's team in person to learn about their business and how best to support them. The new logistics partner was also willing to build the company's capacity, offering training from day one.
Addressing top logistics concerns
This company's top two logistics concerns are:
Timely and accurate clearances with a high level of customer awareness.
Ensuring that their reputation remains pristine—no blacklist at the border.
What does this company look for in a logistics provider?
Great people. Great tools. Clear explanations and training. And this essential factor:
"It's easy to do a good job when things are running smoothly. But how quickly can they respond when things go wrong? How quickly can they help us recover when they do?"
This company wants a provider with global customs experience and a strong local presence. They want seamless movement of their goods. They want all their costs in place so there are no surprises. And they want to reduce their spending on customs clearance by having all the paperwork in order.
And why would they turn down a prospective logistics provider?
A lack of local presence, a hands-off approach, and no presence at the border crossings.
A partner in reaching their goals
The choice to not fill a vacated in-house position is a big one. But with the right 3PL partner, it means this company will spend less time and manpower worrying about logistics, so they can focus on larger goals like saving money and increasing efficiency.
So, beyond handling the tangible day-to-day logistics tasks of keeping their goods moving, they want a partner who gives them the information and customized service *they* need, including advance notice of changing government requirements and retail reporting so they can stay on track of their progress.
Cole International was fortunate to be this company's pick for third-party logistics services. For more than 60 years, Cole International has built its business as a fully integrated logistics partner on a foundation of customer service. Contact one of our professionals today to see how we can support you and your business goals.
Actively learning from our customers. It's what we do