If you're a regular reader of our blog, you might remember an earlier entry on
importing wood items into Canada
. This one seemed to strike a chord, so we're reposting some of the key information. If you're one of many with lingering uncertainty about the requirements around importing wood items, read on.
The Canada Border Services Agency (CBSA) works closely with the Canadian Food Inspection Agency (CFIA) to prevent the introduction of invasive pests to Canada. Introduced pests can cause serious damage to our natural resources so the government takes their protection seriously. And, because wood and wood-containing products could potentially harbour pests, these items are watched very closely at the border.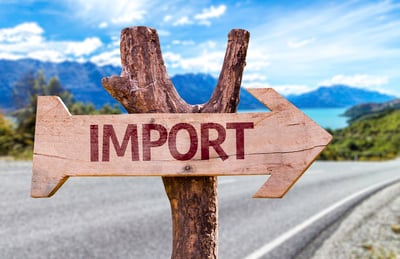 In order to be imported, most wooden articles require one or more of the following:
A Plant Protection Import Permit, issued by the CFIA
A Phytosanitary Certificate, certified by the National Plant Protection Organization (NPPO) of the exporting country
A Phytosanitary Certificate for Re-export, certified by the USDA (for certain wood products imported from the U.S.)
The CFIA website provides information on entry requirements for
wood packing material
and for
non-processed wood materials
. Generally, processed wood products (those that have been subjected to conditions such as heat, glue or pressure) are exempt from the strict import requirements. Keep in mind, though, that the import requirements and the list of exempted items can change over time.
Information provided by: Customs Brokerage Dept. - Cole International