IMO2020 refers to a new mandated decrease of sulphur in fuel oil which comes into effect for the shipping industry January 1, 2020. The mandate calls for a decrease in sulphur to 0.5% m/m (mass by mass).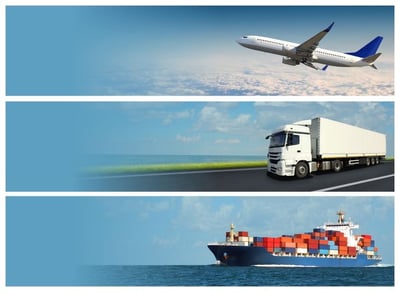 The impacts on the shipping industry will have a significant ripple effect that may be felt as early as September of 2019.
We will be publishing a series of posts to give you a full picture of the impacts and the context of this change. This first post will cover:
The big picture overview of IMO2020
Who it affects and when
The impact of IMO2020
How to prepare
What is IMO2020?
The International Maritime Organization (IMO) is the arm of the United Nations (UN) responsible for ensuring a clean, safe and efficient global shipping industry. IMO2020 refers to a 0.5% sulphur cap enforced worldwide as of January 1, 2020.
In order to achieve 0.5%, shipping companies will:
Switch to low-sulphur fuel;
Use liquified natural gas (LNG); or
Install scrubbers to essentially clean the sulphur from their emissions before they're released into the atmosphere.
Who does IMO2020 affect?
Whether IMO2020 will impact your business mainly depends on how you move your freight:
If you move goods by sea, you WILL be affected.
If you move goods by air, you will likely NOT be affected.
If you move goods by truck, you MAY be affected due to a ripple effect of higher prices for diesel (a low-sulphur fuel).
What is the impact?
The impact importers and exporters will see is two-fold:
Price increases.
Capacity crunch.
Price increases
As demand for low-sulphur fuel increases, the price of this fuel will go up. There may also be an initial supply issue for low-sulphur fuel, which may drive prices up as well.
Importers and exporters will feel this price increase. The rising fuel costs will be passed down the supply chain from carriers to freight forwarders to their customers and, likely, all the way to consumers.
A safe estimate would be to expect prices to rise anywhere from 7-11%, but we will update this estimate as more information becomes available.
Capacity crunch
The switch to low-sulphur fuel is a time-intensive process.
Ships running on high-sulphur fuel must run completely dry before refueling, and in some cases must clean and flush their fuel systems before introducing a new kind of fuel. Some shipping companies are installing scrubbers to comply with the IMO2020 mandates, which can take several weeks to complete.
Some companies may begin slow-steaming (traveling a slower pace). If there is a supply issue, ships may need to make refueling detours, which would slow shipments down as well.
All this said: there may be fewer ships available and ships may be traveling at slower speeds or making refueling stops during the transition, which adds up to a capacity issue for those wanting to move goods by water in a timely manner.
What is the timing?
Both rising prices and the capacity crunch will begin to be felt by importers and exporters as early as Fall 2019.
How you should respond
If your operations will be impacted by IMO2020, we recommend the following:
Ship in advance of the impacts as much as possible.
Prepare for delays.
Begin planning for price increases and volatile pricing. Prepare for additional costs.
Ask for updated quotations from your freight forwarder on a monthly basis.
Ask for low-sulphur fuel cost to be broken out so that you can measure the financial impact specific to this new initiative (if this is of interest).
Navigating change
At Cole, we don't want to minimize the effect IMO2020 will have on importers and exporters. This is a significant change.
However, we do want to assure our customers, readers, and partners that while these impacts may be felt acutely in the short term, the new standard of 0.5% sulphur in fuel will eventually become the norm.
The more prepared you are to meet the unknowns and potential disruption of this shift, the smoother the transition will be. In our 60 years in the industry, Cole has navigated through significant change like this—such as the Clean Air Act of 1990, which called for the complete removal of lead from gasoline.
With half a century of international shipping and freight experience, we are your full-service freight partner. Contact our freight department today for an experienced partner ready to offer practical support as your shipping operations adapt to IMO2020.
Keeping you in the loop. It's what we do.