Anyone that exports goods from the U.S. with a commercial value over $2,500 is required to file export information prior to the goods leaving the U.S. via the Automated Export System (AES). What's involved? Read on to get the facts on this important (and relatively new) requirement.
Electronic filing is here and it's mandatory
Prior to 2014, all export declarations were made on paper (using that now-archaic
Shipper's Export Declaration
form). Since then, the Automated Commercial Environment (ACE) has been gradually rolled out until it became mandatory for nearly every export. (
Here's our blog from March 2018 on ACE
.)
In most cases, the filing must be done from one to 24 hours prior to the actual export of the shipment.
Legally required and officially important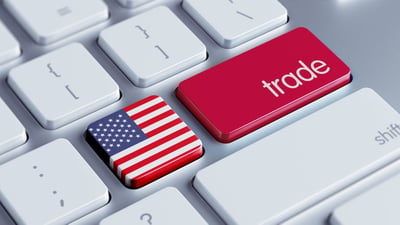 Data collected through the AES is used by the U.S. Census Bureau to help compile export and trade statistics, and by other federal agencies involved in monitoring and validating U.S. exports.
After your electronic export information is successfully filed and processed, you are assigned an Internal Transaction Number (ITN). The ITN can be used on all shipping documents (landing bills, Shipper's Letter of Instructions, etc.) and serves as proof that the goods have been properly prepared and documented for export.
An exporter can authorize their freight forwarder, courier company, or other third-party logistics agent to file the electronic export information on their behalf. But remember that the exporter remains responsible for providing accurate information to be filed on their behalf.
Note that exports to Canada do not generally require an AES filing (exceptions being for self-propelled vehicles and any goods requiring an export licence or licence exception).
Get it right
Having a thorough understanding of the system is crucial to a successful export business because it can cost you valuable time and money to correct a mistake. Having an experienced export professional in your court is key to getting it right. Contact Cole USA today so we can help ensure your exports sail through the border problem-free.
Information provided by:

U.S. Customs Dept. - Cole International