Elevate shipping success by understanding the four transportation seasons
Adapting to the flow of the four transportation seasons in Canada and the United States is critical for successful, on-time shipping all year round.
Optimal import times, seasonal trends in pricing and service availability, and flexibility with shipment schedules and delivery times can be leveraged to enhance shipping success. Understanding the types of products that tend to be shipped during different seasons allows businesses to plan ahead and better manage supply and demand for moving and importing freight.
What are the
four transportation seasons?
The four seasons for transportation correspond with common demand patterns for shipping in Canada and the United States, including the holiday shipping season, the quiet shipping season, the produce shipping season, and the peak shipping season.
The holiday shipping season – November to December
The holiday shipping season continues to get busier, placing massive demands on supply chain networks in a relatively short span of time. Holiday shopping unofficially begins after Halloween for people who like to plan ahead, and Thanksgiving celebrations are just around the corner. Around December, well-known religious and secular holidays in North America include Christmas, Hanukkah, New Year's Eve, and occasionally Ramadan.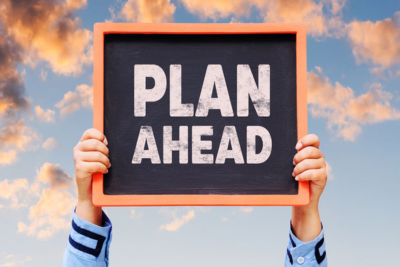 The festive season motivates generosity, gift-giving, and spending, and e-commerce activity spikes during the last week of November. In 2022, Black Friday accounted for $9.2 billion in online sales, according to Adobe Analytics – up 2.3% year-over-year. During the 2021 holiday season, the United States Postal Service handled more than 13.2 billion packages and mailpieces.
Given the massive amount of e-commerce activity, and the billions of packages criss-crossing the globe over the holidays, it's recommended to plan well ahead to make sure that the packages and gifts shipped arrive safely and on-time.
The quiet shipping season – January to March
After the holidays, there's a significant drop off in shipping activity. Most industries experience a major post-holiday sales slump, and people tend to be less interested in buying and shipping goods after spending throughout the holidays. With the exception of the Chinese New Year and Valentine's Day, there aren't many events that spur consumer spending.
Producers who import products that are sensitive to cold weather will be less likely to ship their goods to areas that experience freezing temperatures and snowfall. Freight companies, importers, and drivers often take time to recuperate from a hectic holiday season. Snowbirds migrate to southern states and people tired of cold weather take vacations, further reducing e-commerce and shipping activity.
The produce shipping season – April to July
The produce shipping season begins as the weather starts warming up for spring. A variety of fresh produce and food products made in North America become available, so freight companies and importers increase shipping activity to get produce and food products onto the plates of consumers. The potential for food to perish increases the urgency for punctual logistics.
With the emphasis placed on moving foodstuffs, companies may find that an increased demand for produce shipping reduces the availability to ship non-produce freight. This shift in supply and demand would depend on variables such as the types of crops produced locally, and the period of time when they're harvested.
The peak shipping season – August to October
As the summer season wanes, the peak shipping season begins for many industries. Companies start moving back-to-school goods and getting new products to retail shelves and fulfillment warehouses. People returning from summer vacation start to purchase more goods.
Retailers and online sellers take advantage of the peak shipping season to ensure they have sufficient inventory. This preparation is crucial for meeting the increased demand when the holiday buying frenzy begins after Halloween. Many industries increase shipping activity during this period of time, so demand for freight companies and importing specialists also grows.
We'll Help You Navigate the Four Transportation Seasons
Ready to connect with a seasoned professional who can guide you through all the steps of your shipment's journey?

Chat with one of our skilled customs brokers and freight forwarders.
Freight forwarding. It's what we do.