We know it has been a challenging year for everyone involved in the import/export and shipping industries.
One thing that has encouraged us at Cole is the resilience of our international community of clients, partners, and team members. You have come together in a very difficult time. You have kept the world moving.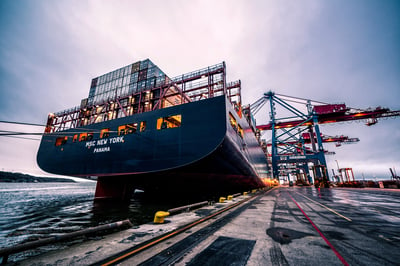 At Cole, we've always prided ourselves on our commitment to our clients. We've been proud to help you navigate the ever-changing logistics landscape. We have been so honoured to be a part of your teams as you faced the challenges of this year.
And we acknowledge that it has been anything but easy.
We know that this new year comes with some optimism, but also its share of apprehension, frustration, and fatigue. We want to meet you where you're at—and help you better understand your ongoing or new logistic challenges in this crazy world. ​
We want to find the answers you seek during these turbulent times and keep you informed in ways that will benefit you and your business most. So, please, send us your logistical challenges and questions and we'll get you the answers!
What topics do you want to read more about—and questions do you want answered—on our blog and other communication channels?
EMAIL US today and we'll get to work on it.
Proactively serving our customers. It's what we do.