Shipping rates change for all kinds of reasons – and fast. Sometimes, it's almost instant, going up or down overnight, from one shipment to the next.
So, what's going on? And how do you know you're paying a fair price when change is so sudden and unpredictable?
Many factors can affect shipping rates: fuel prices, shipping supply, currency fluctuations, resource availability and seasonal surcharges, to name a few. The trans-Pacific route between China and North America is shipping's busiest – and most volatile. Rates on this route change
all the time
. As new U.S. and Chinese tariffs continue to take effect, expect further impacts to the cost of moving goods.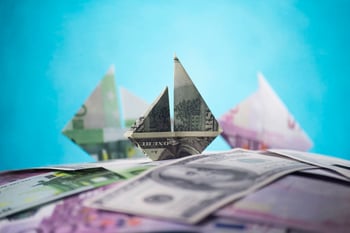 In fact, we are expecting freight rates to increase industry-wide in the coming weeks. At the heart of the matter is the ages-old "supply and demand" equation. The global economy is coming out of its slump but the supply of new ships is limited since fewer new vessels were built in the years following the economic downturn that started a decade ago.
Here are some industry updates that provide more detail on the current state of the shipping industry:
Not surprisingly, freight customers are motivated to find the most effective and economical transit for their goods.
With decades of experience providing shipping and freight solutions, our knowledgeable staff keep current on industry news and understand the variables that affect shipping rates. This takes the onus off you to anticipate the next rate change and provides you with assurance that you will always get a competitive rate based on current industry conditions.
We work hard to bring our customers the best possible combination of price
and
service.
Information provided by: Freight Dept. - Cole International