5 tips to help you prepare for Golden Week
While both Japan and China have a weeklong holiday known as Golden Week, in this article we'll be focusing specifically on Golden Week in China. Why? Because this weeklong holiday has the potential to seriously impact your shipments if you are not prepared for it.
When is China's Golden Week?
China's National Day, October 1st, marks the beginning of Golden Week. This is a nationwide holiday, full of parades, ceremonies, and a popular week for Chinese citizens to visit family and go on adventures around the nation.
In other words, China is off for the week!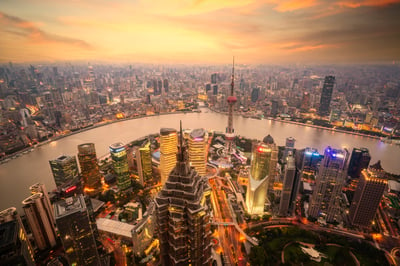 So if you are shipping into and out of China, the best way to ensure your goods aren't stuck in the process is to plan ahead for Golden Week.
Mark your calendar
Many holidays throughout the year impact the supply chain, from Chinese New Year to Ramadan to Christmas (and of course, Black Friday), which can cause disruptions to supply chain processes. Beyond the fact that China is so heavily involved in supply chain processes, whether via manufacturing or shipping, another reason is that the timing of Golden Week falls on the edge of peak shipping season (traditionally, peak shipping starts in August).
During Golden Week, the majority of business and manufacturing shuts down completely. If port facilities do remain open, they are staffed with a skeleton crew. Of course, many government agencies also shut down for the holiday, meaning you can anticipate limited Customs services.
What to expect when you are expecting your shipments
Commonly, the weeks leading up to Golden Week can be full of palpable, frenetic energy as importers clamour to make sailings before the holiday. This can also eat into available freight space while driving up rates for both ocean and air shipments. You can expect carriers to be overbooked, trucking services to be higher in demand, and prices to rise across the board as service providers capitalize on the holiday and high demands.
The impacts of Golden Week on your business may impact you regardless of how you ship, as well. Whether you are shipping by sea, air or land, you can expect rising rates, tight capacity, delays or even disruptions in service. Even Customs is more focused on holiday travellers and less focused on getting your shipments in and out. We cannot emphasize it enough: proactive preparation is the best medicine.
Get ahead of the crowds
If you are unprepared for Golden Week, you may find yourself caught up in the last-minute rush many importers engage in as they speed up production to get their goods shipped from China before the holiday. This will only cause you stress and unexpected delays, potentially higher prices, and a risk of not getting the goods moving, period.
Here are our top 5 tips to help you prepare for Golden Week:
1) Order enough inventory to make sure you can get through all of October.
2) Book your shipments ahead of time:
For any ocean or air freight shipments leaving Chinese ports, schedule these to occur before September 15.

For any shipments to China, seek to have pre-Golden Week shipments arrive one to two weeks before October 1st.

3) Seek out more options for sailings, or find different ports to sail to, if you have goods moving inland.
4) Share your plans and needs with your freight forwarder, with attention to clarifying urgent shipments.
5) Above all else, be flexible. If you anticipate any rush at all, get on it asap. Yes, that means now!
Finally, you may also wish to let your customers know about your plans for Golden Week, or simply alert them to the holiday and let them know how it could affect their orders. Transparent communication blended with a proactive approach generally yields understanding; rushing around unprepared does not.
Stay gold
As China continues to be a key player in international trade, it's to be expected that this national holiday will impact your operations if you are unprepared. Knowing well in advance that factories and businesses will be closed for the entire week, and that any staying open will likely operate at a heavily reduced capacity allows you to plan accordingly and avoid delays in production and shipments. Why not ensure your deadlines and revenue stay on track by planning ahead? Partner with proactive preparation today.
Keeping you in the loop. It's what we do.